Palm Bay, Brevard County, Florida
Palm Bay is a city in Brevard County, Florida. As of the 2014 census, the city population was 105,838. According to the United States Census Bureau, the city has a total area of 63.6 square miles. An elevation is 19 feet (5.79 m) above sea level. The population density was 1,663 people per square mile. The median age was 40.7 years (Florida state median age was 41.8 years). For every 100 females there were 92 males.
855 Daytona Dr NE Palm Bay, FL 32905
Welcome to the Web Site for Rhodes Real Estate. We are a Veteran Owned Company. Our priority is putting YOU first! We will answer your phone calls or call you back same day. We will always treat you like a VIP. We will make sure you are informed about your listing or your search by sending you an email every week. At Rhodes Real Estate YOU are what we put first. I hope that you will call me and experience the Rhodes Difference. "Your road to success begins with RHODES.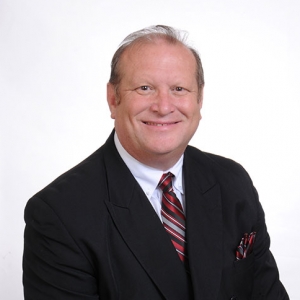 Description of the Population
| | |
| --- | --- |
| Population (Year: 2014) | 105,838 residents |
| Population Change | +33.3% since 2000 year |
| Residents Median Age | 40.7 years (State: 41.8) |
| Below the Poverty Line | 15% (Year: 2015) |
| Population Males | 50,780 residents |
| Population Females | 55,058 residents |
| Population Urban | 99% of residents |
| Population Rural | 1% of residents |
| Foreign Born Residents | 7.9% Latin America, 1.2% Asia |
| Daytime Population Change | -20,734 (-19.2%) |
| Live and Work in the City | 13,861 (33.1%) |
| Unemployment (Year: 2015) | 5.8% (State: 5.4%) |
English Language Proficiency by Native Speakers
Palm Bay Marital Status Data (Over 15 Years Old)
Palm Bay Residents Living Below the Poverty Line (According to 2015)
Year of Entry for the Foreign-born Palm Bay Residents
Countries for the Foreign-Born Residents
Financial Information
| | |
| --- | --- |
| Median Sale for Vacant Units (Year: 2015) | $142,506 |
| Median Home Value (Year: 2015) | $118,100 (State: $179,800) |
| Changes in Home Value | +$41,900 since 2000 year |
| Median Gross Rent (Year: 2015) | $994 |
| Median Contract Rent Range (Year: 2015) | $457 – $638 |
| Median Rent for Vacant Units (Year: 2015) | $962 |
| Cost of Living Index (Date: February 2016) | 89 (USA: 100) |
| Property Taxes with Mortgage (Year: 2015) | $1,119 (0.90%) |
| Property Taxes without Mortgage (Year: 2015) | $857 (0.80%) |
| Median Household Income (Year: 2015) | $45,904 (State: $49,426) |
| Changes in Household Income | +$9,396 since 2000 year |
| Median Per Capita Income (Year: 2015) | $20,863 |
| Changes in Per Capita Income | +$3,871 since 2000 year |
Education Data (by Residents, Schools, Colleges)
Education attainment (25+ years residents)
Females 25 Years and Older
Nearest Colleges & Universities

Florida Institute of Technology

about 7 miles

Melbourne, FL

Full-time enrollment: 4,452

Florida Institute of Technology-Online

about 7 miles

Melbourne, FL

FT enrollment: 3,046

Eastern Florida State College

about 29 miles

Cocoa, FL

FT enrollment: 12,053

Indian River State College

about 43 miles

Fort Pierce, FL

FT enrollment: 12,211

Florida Technical College

about 53 miles

Orlando, FL

FT enrollment: 4,907

University of Central Florida

about 54 miles

Orlando, FL

FT enrollment: 51,457

Universal Technical Institute-Auto Motorcycle & Marine Mechanics Institute Division-Orlando

about 56 miles

Orlando, FL

FT enrollment: 4,338
List of Largest Public High Schools

ODYSSEY CHARTER SCHOOL

Students: 367

Location: 1755 ELDRON BLVD SE

Grades: KG-12

Charter school

RIVERDALE COUNTRY DAY SCHOOL

Students: 89

Location: 1975 PALM BAY RD NE

Grades: KG-12

BAYSIDE HIGH SCHOOL

Location: 1901 DEGROODT RD SW

Grades: 9-12

HERITAGE HIGH SCHOOL

Location: 2351 MALABAR RD NW

Grades: 9-12

List of Largest Private High Schools

COVENANT CHRISTIAN SCHOOL

Students: 287

Location: 720 EMERSON DR NE

Grades: PK-12

DIAMOND COMMUNITY SCHOOL

Students: 21

Location: 2575 DOREATHA FIELDS AVE NE

Grades: 1-12
List of Largest Public Middle Schools

CHRISTA MCAULIFFE ELEMENTARY SCHOOL

Students: 293

Location: 155 DEL MUNDO ST NW

Grades: PK-6

ROYAL PALM CHARTER SCHOOL

Students: 98

Location: 7145 BABCOCK ST NE

Grades: KG-8

Charter school

PORT MALABAR ELEMENTARY SCHOOL

Location: 301 PIONEER AVE NE

Grades: PK-6

LOCKMAR ELEMENTARY SCHOOL

Location: 525 PEPPER ST NE

Grades: PK-6

JOHN F. TURNER, SENIOR ELEMENTARY

Location: 3175 JUPITER BLVD SE

Grades: PK-6

COLUMBIA ELEMENTARY SCHOOL

Location: 1225 WACO BLVD SE

Grades: PK-6

SOUTHWEST MIDDLE SCHOOL

Location: 451 ELDRON BLVD SE

Grades: 7-8

DISCOVERY ELEMENTARY SCHOOL

Location: 1275 GLENDALE AVE NW

Grades: PK-6

RIVIERA ELEMENTARY SCHOOL

Location: 351 RIVIERA DR NE

Grades: PK-6

JUPITER ELEMENTARY SCHOOL

Location: 950 TUPELO RD SW

Grades: PK-6

List of Largest Private Middle Schools

ST JOSEPH CATHOLIC SCHOOL

Students: 210

Location: 5320 BABCOCK ST NE

Grades: PK-8

PALM BAY SDA SCHOOL & EARLY CHILDHOOD CTR

Students: 57

Location: 1000 AMERICANA BLVD NE

Grades: PK-7

RFM CHRISTIAN ACADEMY PALM BAY

Students: 19

Location: 2220 PORT MALABAR BLVD NE

Grades: KG-7
Palm Bay Police Department
| | |
| --- | --- |
| Full-time Employees (Year: 2015) | 218 policemen |
| Full-time Law Enforcement Officers | 146 policemen |
| Officers per 1,000 Residents | 1.37 policemen (State: 2.35) |
Labor Market Description
Male: Employment in Industries (Services)
Female: Employment in Industries (Services)
Male: Most Common Occupations
Female: Most Common Occupations
Palm Bay Infrastructure
Grocery Stores in the City

81 stores

Grocery Stores per 10,000 Citizens

1.51 (State: 2.04)

Supercenters in the City

9 centers

Supercenters per 10,000 Citizens

0.17 (State: 0.11)

Convenience Stores not at Gas Stations

75 stores

Convenience Stores per 10,000 (no Gas)

1.40 (State: 1.28)

Convenience Stores at Gas Stations

186 stores

Convenience Stores per 10,000 (with Gas)

3.48 (State: 3.04)

Number of Restaurants in the City

407 restaurants

Restaurants per 10,000 Citizens

7.61 (State: 7.45)

Number of Houses in the City

32,929
Hospitals in Palm Bay

PALM BAY HOSPITAL

Proprietary

1425 MALABAR RD

NE

ANCHOR CARE AND REHABILITATION CENTER

1515 PORT MALABAR BLVD NE

LIFE CARE CENTER OF PALM BAY

PALMS REHABILITATION AND HEALTHCARE CENTER, THE

PALM BAY KIDNEY CENTER

A PHYSICIAN'S CHOICE HOME HEALTH SERVICES

MEDERI CARETENDERS

1071 PT MALABAR BLVD NE STE 204/205
Airports & Heliports in Palm Bay

Porta Target Heliport
Average Travel Time to Work
Means of Transportation for Getting to Work
Other Information
Palm Bay by Race (According to 2015)
Median Unit Value (According to 2015)
Crime Rates per 100,000 Residents (According to 2015)
Natural Disasters in Palm Bay
Common Weather Information
| | |
| --- | --- |
| Tornadoes Average Activity | 7% (Smaller then US) |
| Earthquakes Average Activity | 97% (Smaller then US) |
| Number of Natural Disasters | 24 pc. (State: 13 pc.) |
| Number of Major Disasters | 14 pc. |
| Number of Emergencies Disasters | 6 pc. |
Google Map of Palm Bay
ZIP Codes for Palm Bay: 32907, 32908
Find Your Home in Palm Bay with Local Agent
Price: $170,000
Bedrooms: 2
Bathrooms: 2
Price: $121,500
Bedrooms: 3
Bathrooms: 3
Request for the Properties in Palm Bay